GMP: Good Manufacturing Practice
GMP (Good Manufacturing Practices), which is an international standard, aims to ensure that organizations in the food sector can always produce the same product with the same quality under minimum conditions. GMP standards are practices in the manufacturing process that will ensure that a food product is always safe. A complete inspection is aimed in all processes from the raw material state of the product to the final state it reaches the consumer. In the production process, apart from the technical quality, it is ensured that the awareness level of all personnel is high.
FDA Certification:
FDA Certificate from the United States Department of Health; It is an agency responsible for dietary supplements, food, drugs, blood products, biological medicinal products, radiation emitting devices, medical devices, veterinary instruments, and cosmetics. FDA Certificate means "US Food and Drug Administration" and its Turkish equivalent is "American Food and Drug Administration".
FDA Certification All domestic and foreign facilities in the United States that manufacture, process, package, or store food for human or animal consumption are required to register for FDA Certification.
ISO 22000:2005 Food Safety Management System
It is an international standard created to establish a safe food production network around the world. The ISO 22000 Standard inspects every step of the production process of food products. From raw material to production facility and equipment, from facility and personnel hygiene conditions during production to storage and supplier selection, the controls of the product that will reach the end consumer are kept under control with the ISO 22000 Food Safety Management System.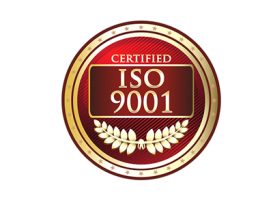 ISO 9001:2015 Quality Management System
ISO 9001 is an international quality standards system designed to meet customer expectations and increase customer satisfaction. It is a certificate certifying that the product or service has been produced at an internationally accepted quality level. ISO 9001 standards are updated and republished by ISO every 5 years, taking into account the needs and revisions of its implementers. ISO 9001:2015 indicates that the standard system was published in 2015.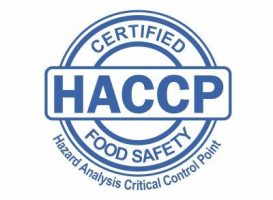 Hazard analysis Identification of Critical Control Points (HACCP)
HACCP, which means hazard analysis and critical control points, is a standard that provides a systematic approach to food safety.
HACCP is a globally accepted food safety standard that ensures food safety against chemical, microbiological and physical risks.
In order to ensure food safety with HACCP, the application of critical control points and preventive measures in areas that create danger, risk and evaluation at all production stages aims to prevent the possibility of occurrence or the dangers that occur.